2022.11.24
Forestopia Exciting Winter Update Information
Thank you for playing Forestopia.
It will be come up exciting updates soon in Forestopia!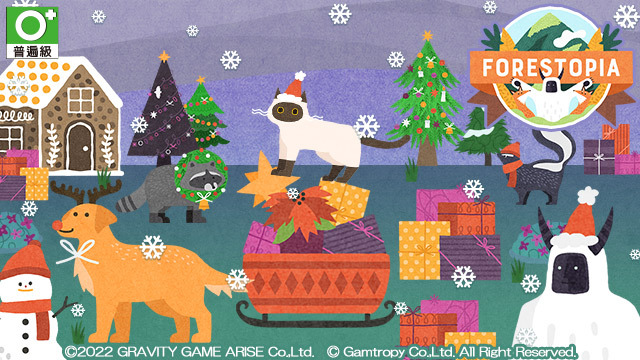 No.1
Christmas event will start in December. Christmas-inspired animals and decorations will come to your island!
Please look forward to the detail information!
No.2
A doggo house is going to appear on your island!
Detailed features are still a secret.
It might be good if you collect Friend Coins.
No.3
There are some changes coming to Mr. Yeti and his lab!
Their appearance may be changed to match the season or even surprise you.
No.4
The number of food items required for the glassland terrarium and the improved glassland terrarium will be reduced.
It will make your island livelier!
Enjoy your Forestopia life!