2023.05.01
Mother's Day Event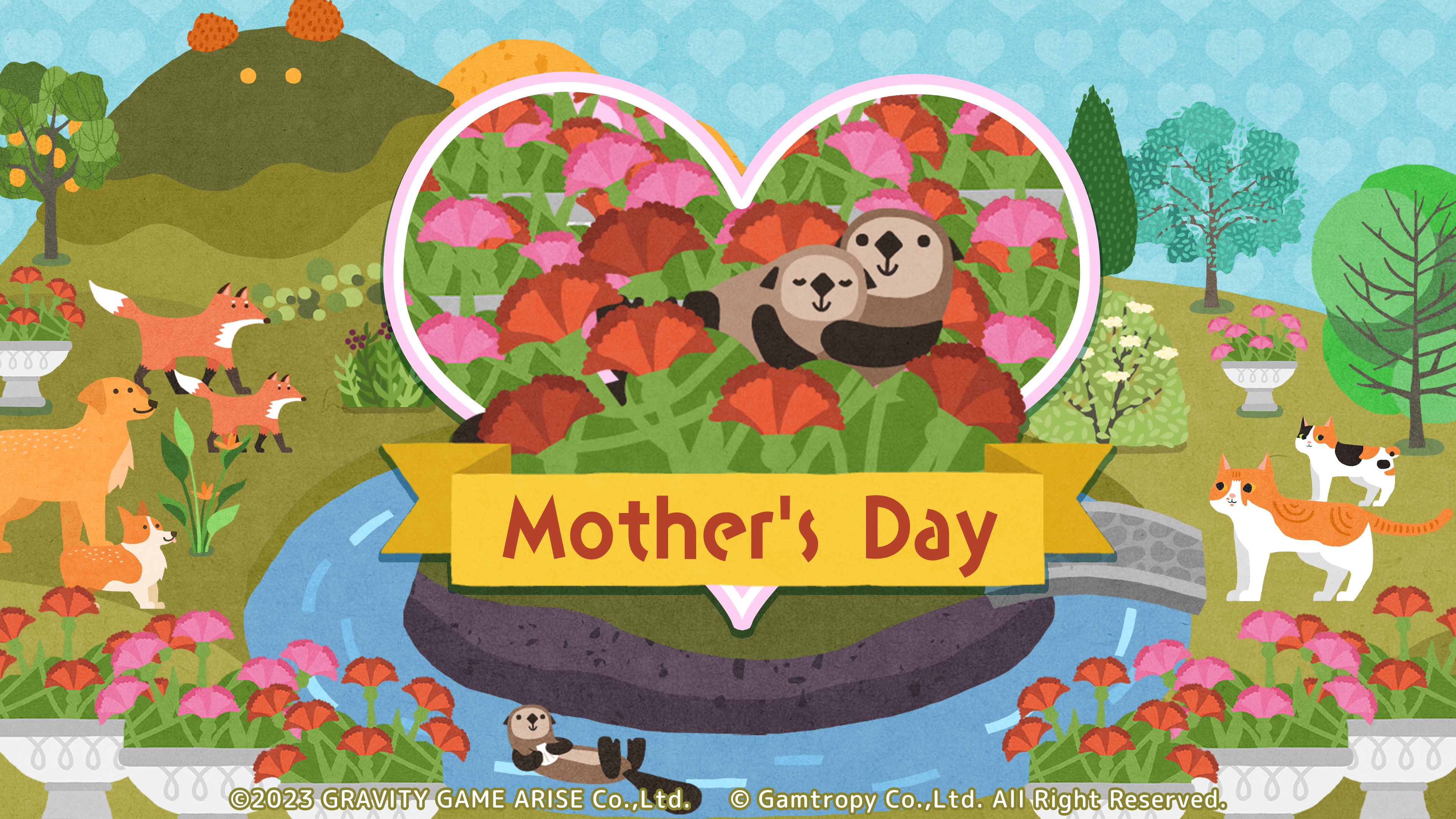 Thank you for playing Forestopia.
From 0:00 JST on May 1st, 2023 (MON), Mother's Day event will be started.
Log in everyday to get special animals and decorations!
■Event period■
From May 1st, 2023 (MON) 0:00 JST to May 31st, 2023 (WED) 23:59 JST
■How to play■
Tap the flower icon at the top of the screen to go to the Events page.

Tap the item icon to get login rewards!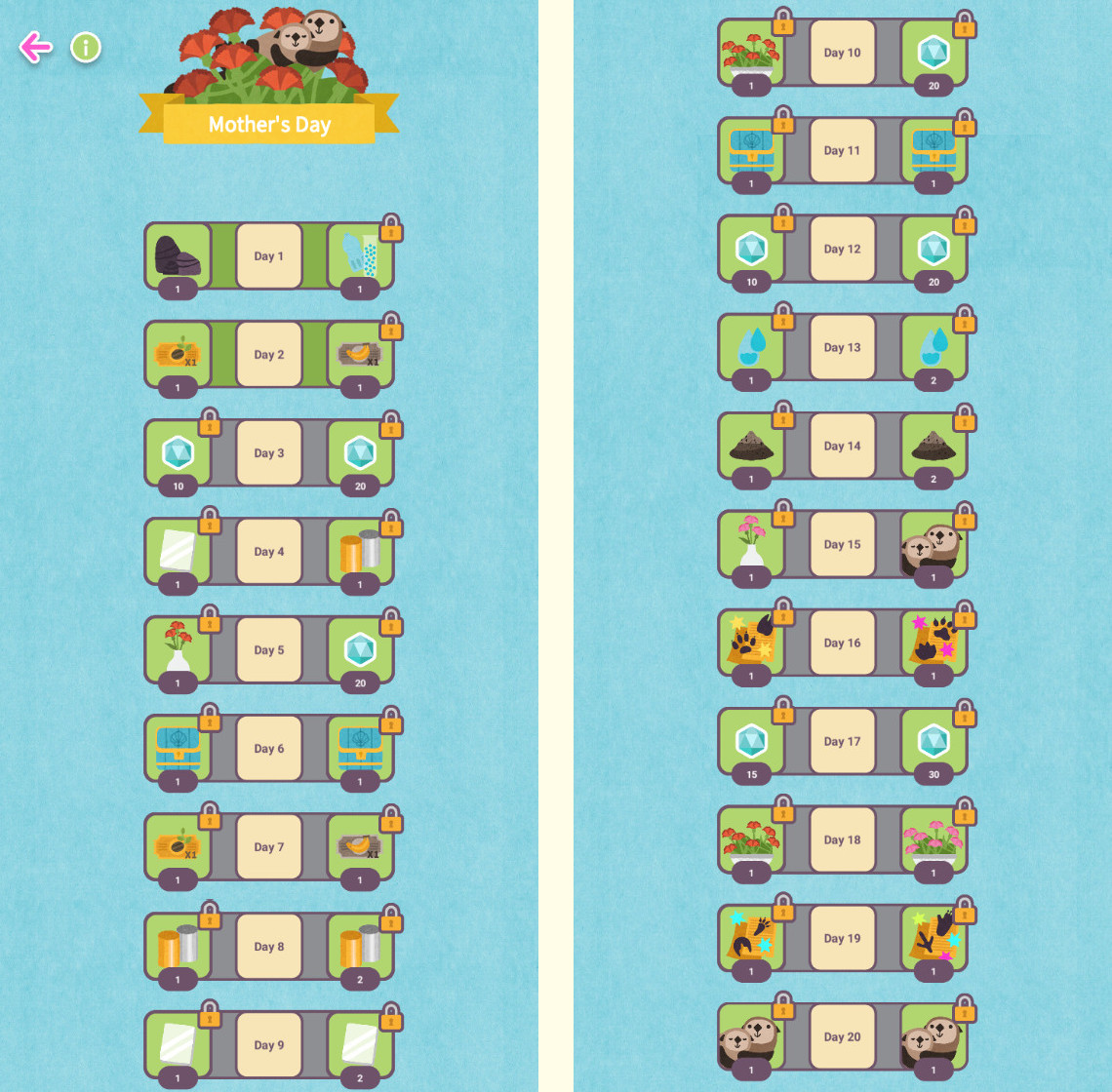 ■If you are unable to login for 20 days■
If you do not have enough days for the remaining event rewards, an "ad viewing button" will appear. You can make up one day of login days by viewing an ad.
■Mother's Day Pass■
The purchase of this pass will allow you to enjoy the event even more.
In addition to the normal event rewards, special animals, such as the "Pink Lux Carnation", are additionally available.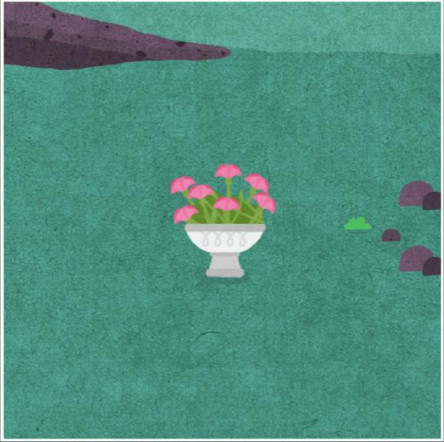 ■Note■
You can enjoy the event with the latest version.

Please update your app to ver1.7.0

You must login for 20 days during the event to receive all items.
*The contents of the announcements are subject to change without notice.
Enjoy your Forestopia life!