2023.09.01
Moon Festival Event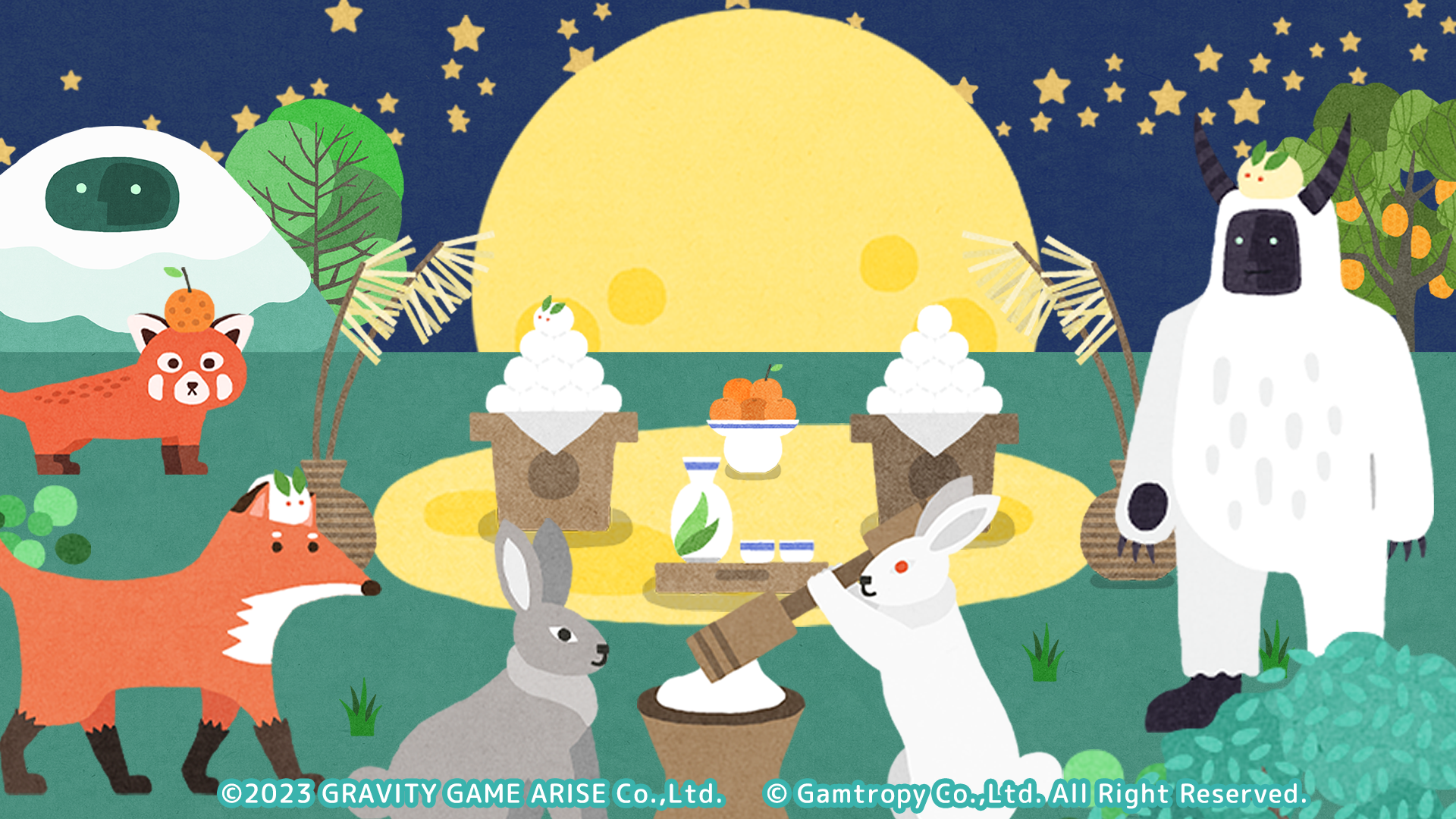 Thank you for playing Forestopia.
On September 1st, 2023 (FRI) 0:00 JST, Moon Festival Event will be available.
Play the event mini-game to get special animals and decorations!
■Event Period■
From September 1st, 2023 (FRI) 0:00 JST to October 15th, 2023 (SUN) 23:59
■How to Play■
Tap the "Balloon" to play mini-game for earning Moon tokens.

Earn Moon tokens to receive rewards!
Collect many Moon tokens to reward "Dango Fox" and Moon Festival decorations!
■Reward Animals and Decorations■
Dango Fox

Picnic Mat


* Place Picnic Mat and tap it!
Yeti will sit on the mat!


Pampas Grass

Beverage Set

Kanto Tsukimi Dango
■Tsukimi Pass■
The purchase of this pass will allow you to enjoy the event even more.
In addition to the normal event rewards, special animals, such as the "Yuzu Red Panda" and Moon Festival decorations.
■Pass reward Pet and Decorations■
Yuzu Red Panda

Yuzu Pile

Kansai Tsukimi Dango
■Note■
You can enjoy the event with the latest version.

Please update Forestopia to ver1.11.0

Animals and decorations featured in the event may appear in the future.
The contents of the event are subject to change without notice.
Enjoy your Forestopia life!