2023.10.15
Halloween Event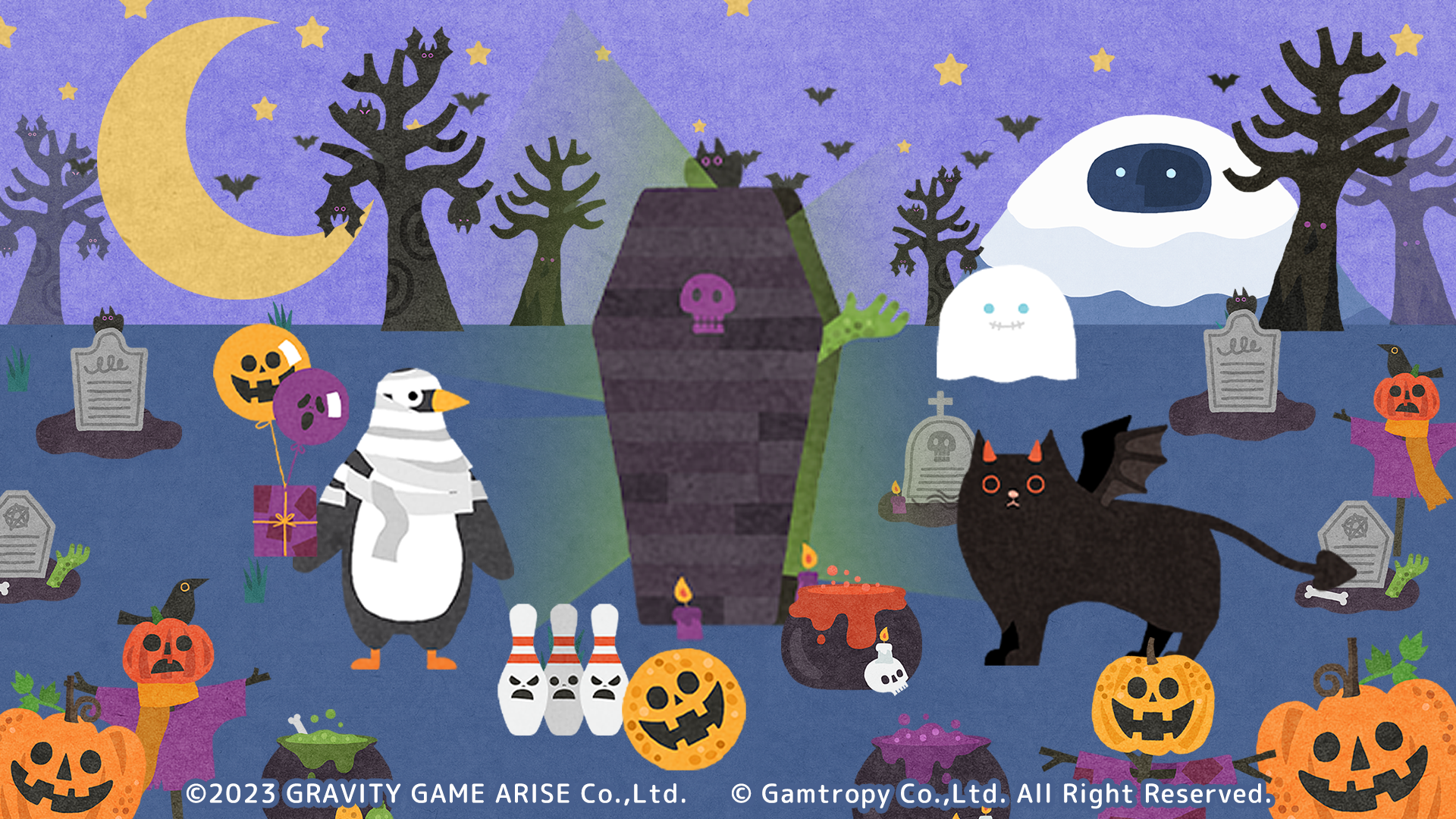 Thank you for playing Forestopia.
On October 15th, 2023 (SUN) 0:00 JST, Halloween Event has been started.
Play the event mini-game to get special animals and decorations!
■Event Period■
From October 15th, 2023 (SUN) 0:00 JST to November 30th, 2023 (THU) 23:59 JST
■How to Play■
Collect Pumpkin Tokens which are available during the event.

Exchange Pumpkin Tokens into the reward items.
Collect as many Pumkin Tokens as possible to get special Halloween animals and decorations!



■How to Collect Pumpkin Tokens■
Pumpkin Tokens can be collected in the below ways.
Sailing to the Spook Island in a balloon

Complete specific daily quests

Tap the Gift balloon appearing in the island
■Reward Animals and Decorations■
Mummy Doggo

Pumpkin Hermit Crab

Mummy Penguin

Ghost Slime

Purple Potion Pot

Red Potion Pot

Strange Strawman

Small Jack O' Lantern

Ghost Bowling Set

Monster Tombstone

Spooky Tree

A medium jack o' lantern.
■Spook 'n' Boo Pass■
The purchase of this pass will allow you to enjoy the event even more.
In addition to the normal event rewards, special Halloween animals and decorations.
■Pass reward Animals and Decorations■
Ghost Cat

Dracula Cat

Sorcerer Fox

Devil Cat

Green Potion Pot

Bat Tombstone

Pumpkin Strawman

Large Jack O' Lantern

Spooky Coffin

Candle Tombstone

Spooky Bat Tree

Crow Strawman
■Skins■
During the event, Halloween special skins for Yeti are available.
Wizard Hat: 360 Gems
Wizard Cape: 550 Gems
■Note■
You can enjoy the event with the latest version.

Please update Forestopia to ver1.12.0

Animals and decorations featured in the event may appear in the future.
You can't get Seeds and Foods from Gift balloon during the event.
The contents of the event are subject to change without notice.
Enjoy your Forestopia life!